Wizkid has released his most anticipated album and it's worth the wait. The 14 track contained album features top class Nigerian artists burna Boy, Tems and Terri Wizkid featured international artist like Ella Mai, H.E.R, Damian marley and Skepta.
Made in Lagos was originally scheduled for release on October 15, but WizKid delayed the project to show respect to for activists protesting police brutality in his native Nigeria.
"It has been beautiful to see Nigerians around the world coming together to protest against police brutality," Wizkid said in a press release. "Unity is key. The youth of Nigeria need our collective voices to continue to shine a spotlight to what is happening inside the country. I want to play my part in this and in the movement for a better Nigeria, a better place to live for ourselves, our families—our communities. We will get through this together. Together we move. #endSARS."
WizKid—along with artists like Burna Boy, Davido, and Beyoncé—has been vocal about protesting police brutality and calling for an end to Nigeria's Special Anti-Robbery Squad (SARS).
The Afrobeats star's fourth album is his most sophisticated yet. According to Wizkid this album is the Best he has recorded in recent years after his debut – 'Superstar', better than the second and third; 'AYO' and 'SFTOS' (Sounds From The Other Side) respectively.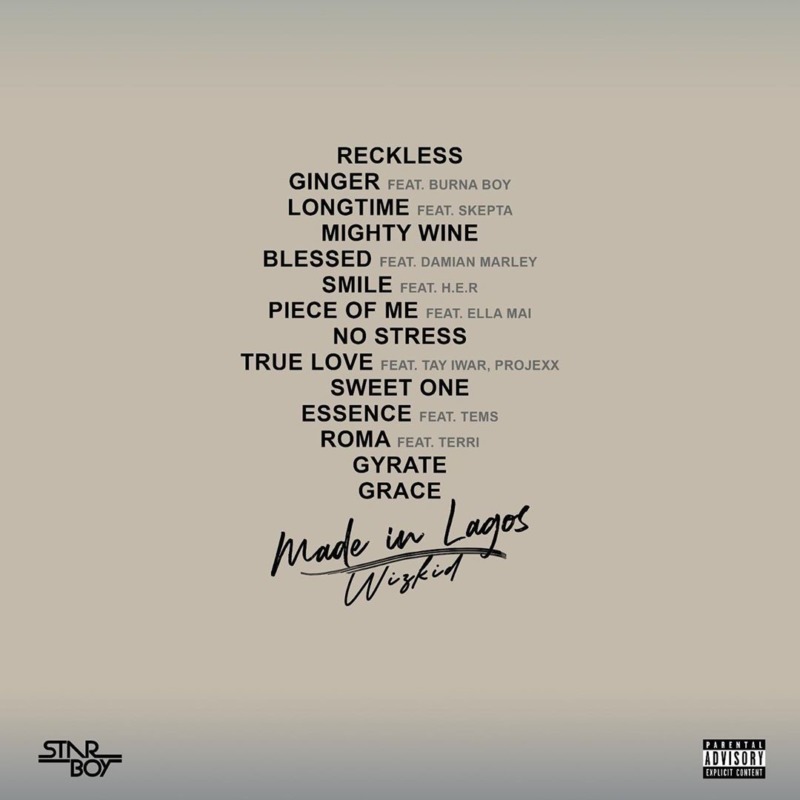 With this music project named MADE IN LAGOS, the album isn't just restricted to Lagos/Nigeria alone, it has a global vision, uniting Kingston (Blessed, featuring Damian Marley), California (Smile with HER), London (Skepta, Ella Mai) and home – Essence, featuring Nigerian R&B singer Tems, is a Lauryn Hill-ish stunner, and fellow African giant Burna Boy duets on Ginger.
Wizkid's sound here is slinkier and more sophisticated than before, with more sexy sax than a Kenny G single all thanks to some pristine production, largely from Nigerian Londoner P2J (and from promising Ghanaian beatsmith Juls on True Love).
These are superbly crafted songs for under the sheets, wherever you are, but as Afrobeats continues to grow, Wizkid wants the world to remember where it came from and where it's going next.
Listen and enjoy to Made In Lagos below !
---
Share your hot takes on how hard you're feeling this album.